Smart chatbot for your website
We partner with a 3rd party company called Kommunicate that we integrate with Dialogflow, and embed a final solution in any E-commerce system like Magento or Woocommerce. We train the Chatbot and manage all the system on your behalf.
The system is implemented in your site via our propietary plugins that implements our advanced features like order status information via chatbot.
Once installed, your website offers a 24/7 support system with the option to add knowledge base and human takeovers.
We are able to customize this system to offer any special requirement. The basic subscription plan includes up to 5 hours of customization every month, this has a value of 500€.
The main support for this service, is provided for free via ticket system with no limits *.
* Customizations are priced separately. Basic plan includes 5 free hours/month.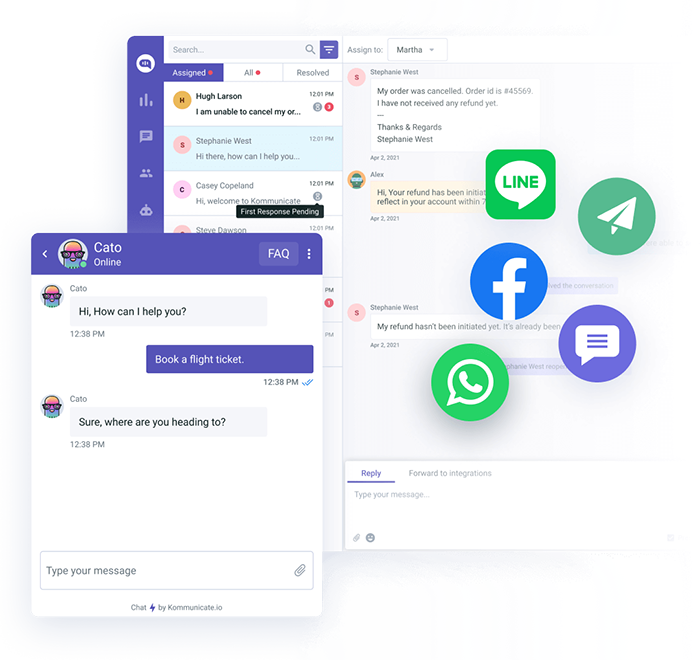 This service provides a fully managed service of smart chatbot for your website, including:
Dialogflow setup and weekly training and setting of new intents.
We help to set up and manage your Kommunicate account, you need almost grow plan that includes 5000 bot sessions /month. For high traffic websites you can sign-up for the Scale plan.
Advanced Integration in any E-commerce or website. For example, allow customers ask their order status and bot replies automatically.
Some of the features about Kommunicate Grow Plan :
5 teammates or agents
1 Year chat history
Bot and CSAT analytics
Whatsapp and Agile CRM integrations. Facebook available in Scale plans.
At the end of the day, humans are always in control of our software. If a bot fails to answer, you can command control over a conversation.
The bot only alerts agents when needed via various methods
Via direct buttons on the chat window
Via configuration, enabling auto human takeover when bot can´t reply
Via custom payloads on a single intent
The agent is notified via e-mail, push notifications on web panel, or mobile App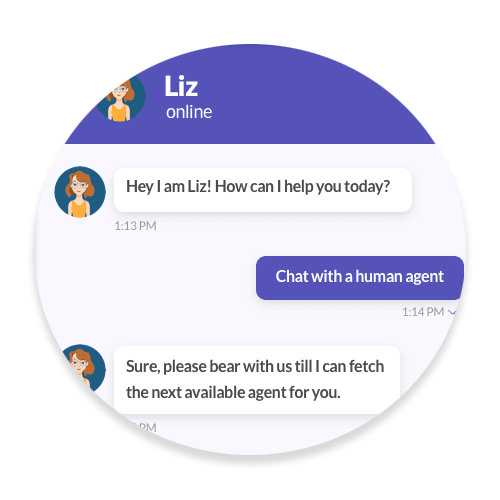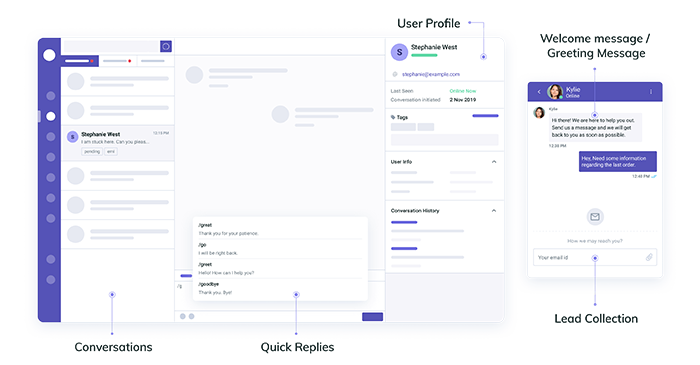 Manage all conversations in a shared area with push notifications and reports, and forget everything else.
From here on out, it's just you and the customer – happily connected. Ready to get started?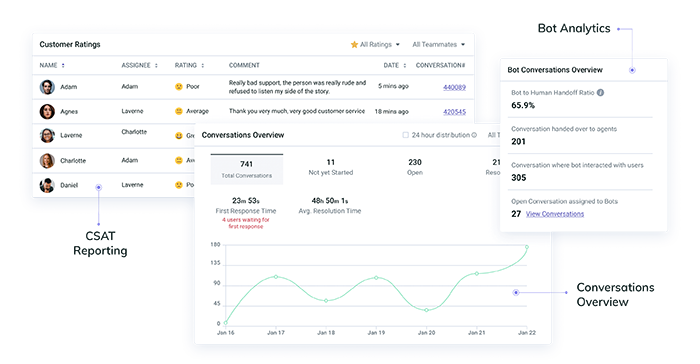 Apps available for Mobile/Tablet
Manage customer conversation from anywhere.

Get notified about leads, customer messages, and internal team conversations. Ensure a faster response time by communicating with them on the go. Android & iOS versions.
Manage group chats
Search and initiate conversations
Quick Replies
Take over from bot
User information section
Conversation sharing and universal links